Are you hosting a birthday celebration or event? And, looking for an unique invitation or gift? Calligraphy will help you take care of the finer details. It will set the tone of your celebrations. And, provide your guests a feel for your event. Like these unique invitations. Which the guests framed and kept as keepsakes of the birthday celebrations.
Or, creating one-off awards and manuscripts. Like these Marie Collins Awards inscribed on behalf of the Women's Inspire Network Conference.
Calligraphy is a wonderful art to present as "Thank you" gifts to speakers at events or customer's at Christmas. Or, maybe an outstanding member of your community.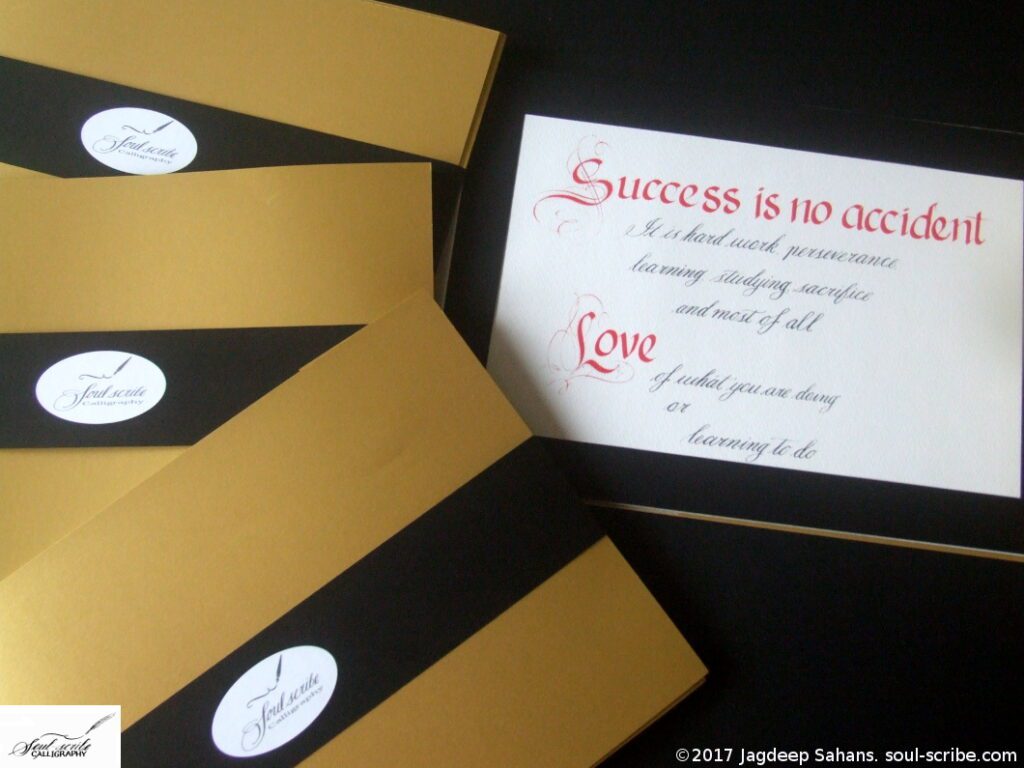 And, it makes for a lovely anniversary gift, engagement present or a remembrance.