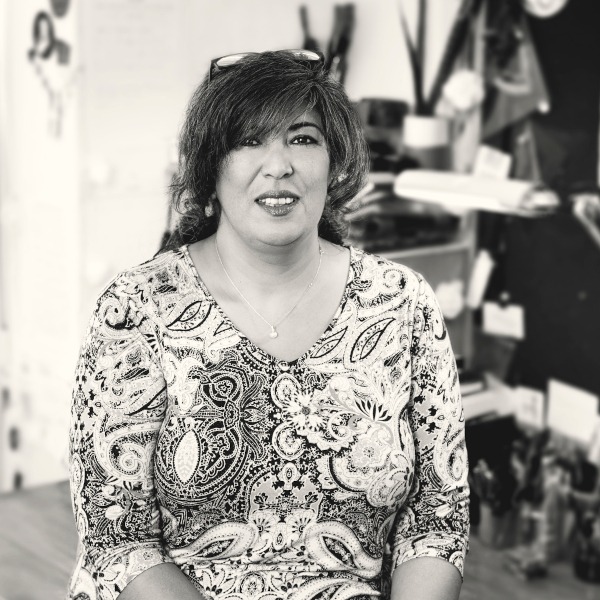 Hello, and thank you for visiting. I'm Jagdeep Sahans, Calligrapher. My friends call me Jackie! I work from my scriptorium, based in the beautiful County of Wexford, Ireland. Calligraphy has been part of my world for as long as I can remember.
I have dedicated countless hours to perfecting my technique and exploring different styles of calligraphy. It brings me great joy to create personalised and meaningful pieces for clients, whether it's wedding invitations or custom artwork. The art of calligraphy allows me to express my creativity and connect with people through the timeless beauty of handwritten lettering.
This wonderful art form has been passed down through generations. I'm grateful to my father for teaching me this creative skill. His guidance and expertise have allowed me to refine my technique and develop my own unique style.

I was 10 or 11 years old when my Dad began to teach me. Every time he got his calligraphy tools out, I'd settle in beside him and watch him inscribe invitations. I'd be completely captivated by the way he'd dip his beautiful gold nib into the pot of dark ink. Then move his hand effortlessly across the paper to produce the most beautiful, flourished letters with a simple stroke of the pen.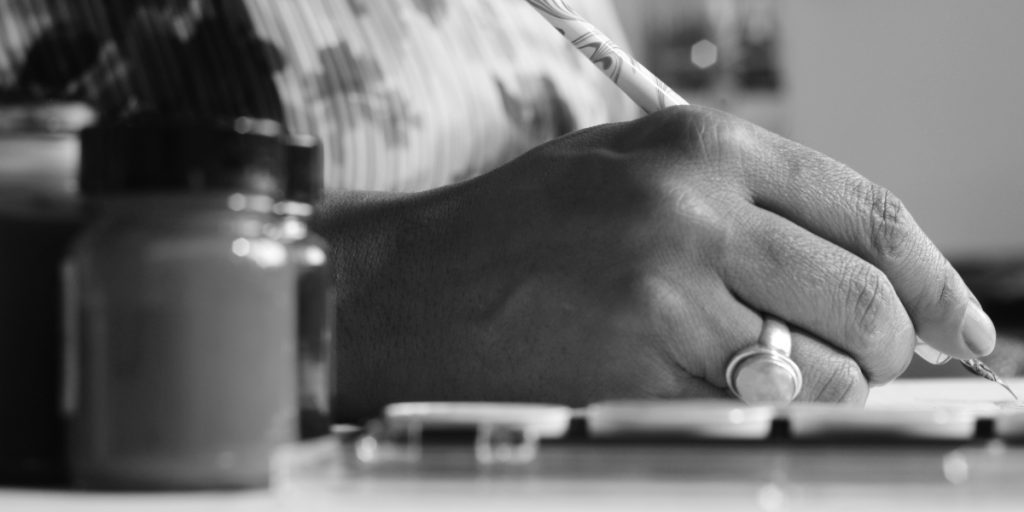 His mastery of the art awed and inspired me as I watched him. His patience and attention to detail inspired me to practise tirelessly, striving to achieve the same level of precision and elegance in my own strokes. As each day passed, my passion for calligraphy grew stronger.

Through years of practise and dedication, I have honed my skills and developed my own unique style, incorporating traditional techniques with a modern twist. As a calligrapher, I find immense joy in creating personalised pieces for clients. I capture their emotions and stories through the strokes of my pen.
I've had the pleasure of working on commissions for companies like Microsoft, Bailey's Irish Cream, AIB Bank, Carlow County Council, The Women's Inspire Network, The Forget-me-Nots Choir, and movie props and hand double for Sarita Choudhury in The Green Knight.
These opportunities have allowed me to demonstrate my abilities on a broader scale and engage with a diverse range of clients from a variety of sectors. Each project brings a new challenge and a chance for me to push the boundaries of my art, ensuring that every item I make is not only visually appealing but also meaningful to the client. These opportunities have allowed me to showcase my skills on a larger scale and collaborate with diverse clients from various industries. Each project presents a unique challenge and an opportunity for me to push the boundaries of my craft, ensuring that every piece I create is not only visually stunning but also holds deep meaning for the client.
Do you have an idea that you would like to explore? I'm always happy to chat; feel free to message or phone me at 087 988-7017.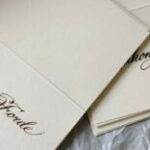 I ordered place cards for my wedding (April 2022) with Jagdeep and it was short notice! She did the cards beautifully and sent a picture to ask if I was happy prior to sending them, I was so happy with them, it brought a tear to my eye, they were perfect, packaged really well & secure and arrived in plenty of time.
Our place cards are wonderful keepsakes, not just for us but also for our guests at the meal.
I would highly recommend Soul scribe for that special personal touch, with excellent service from beginning to end.
Jagdeep was very easy to work with and very professional.
I will be ordering again for a birthday and a keepsake present that can be cherished for years to come.
Fiona Jones