I know, I know, I haven't written to you all in a while. Allow me to tell you what I've been up to: I've been pavement pounding and introducing my professional calligraphy service to local businesses and prominent people in New Ross.

On one of my pavement pounding expeditions, I ended up at the door of a local politician. Who, amazingly, has a passion for calligraphy and showed a genuine interest in my work. During our meeting and while he was looking through my portfolio, he turned to me and said, "You'd appreciate seeing the town archives" and promptly picked up his phone, called the Town Clerk and organised for me to view the archives.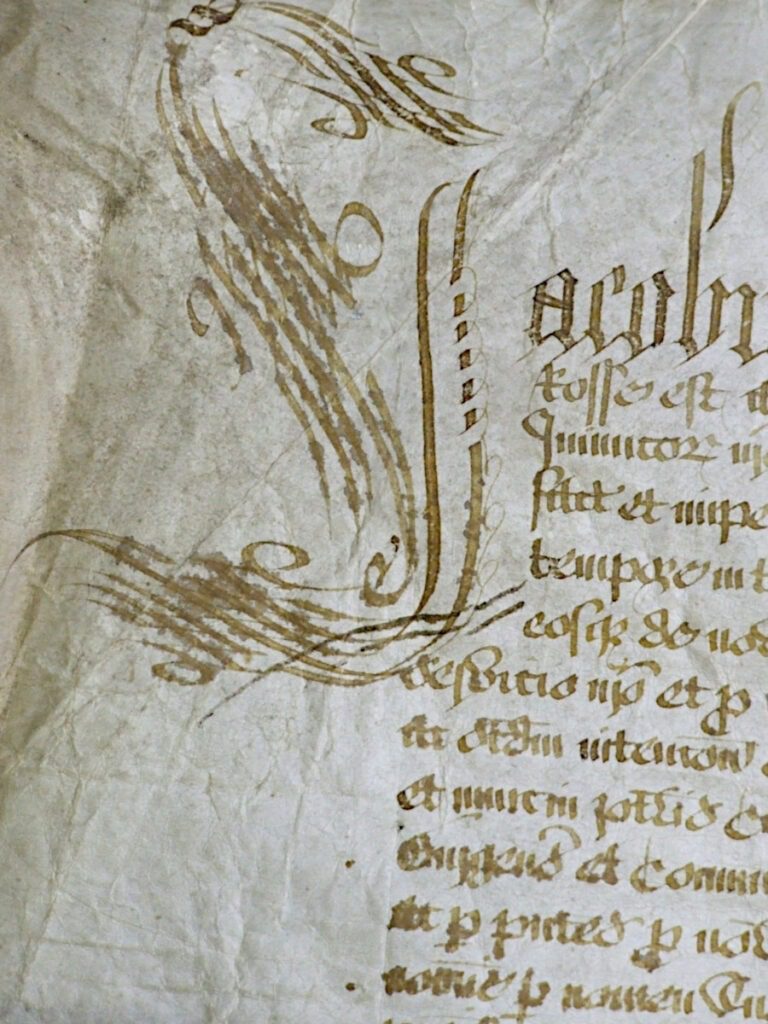 A few days later, I met John, the Town Clerk, who welcomed me warmly to New Ross. He opened the big safe door where these precious documents were being kept and carefully brought out the Town Charter.
It was like being transported back in time as I sat in the big chamber room, surrounded by the town's more recent history and poured over this masterpiece, almost afraid to breathe. The parchment was inscribed with a beautiful sepia coloured ink, which I can only guess is iron gall.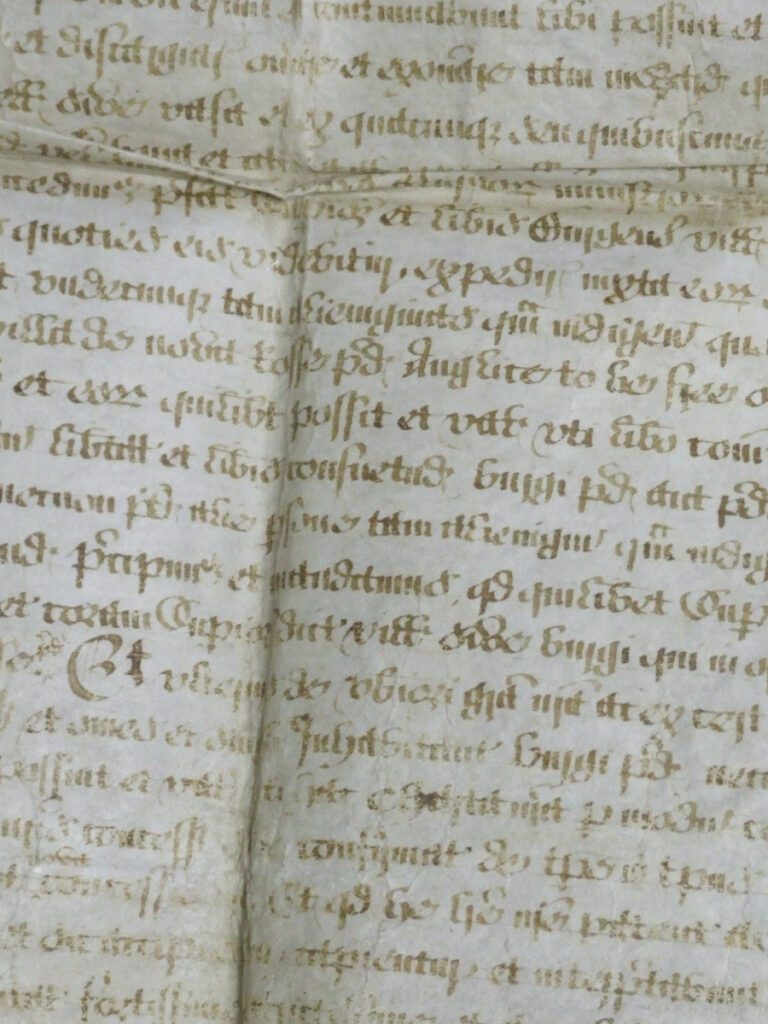 But, that was not all that John had to show me! He brought out the Town Meeting Books. What a privilege, I was taken aback by the beauty of the lettering and the illumination. Imagine what it would have been like way back when the printing press and computer fonts didn't exist. Scribes with only their dips pens and inks.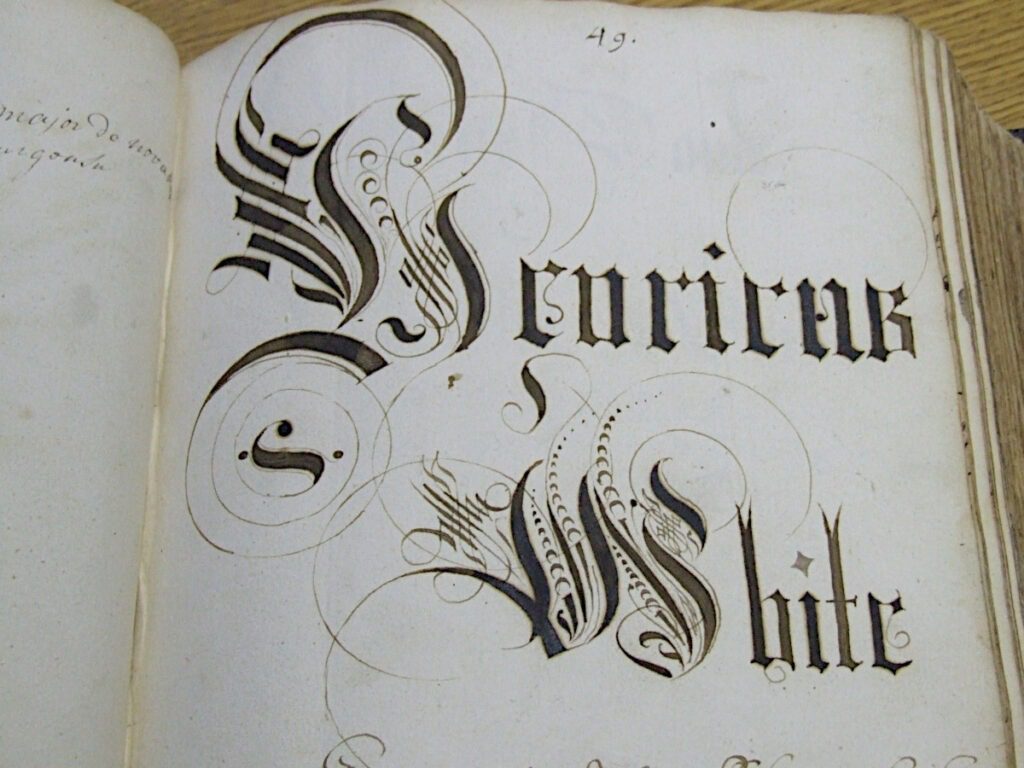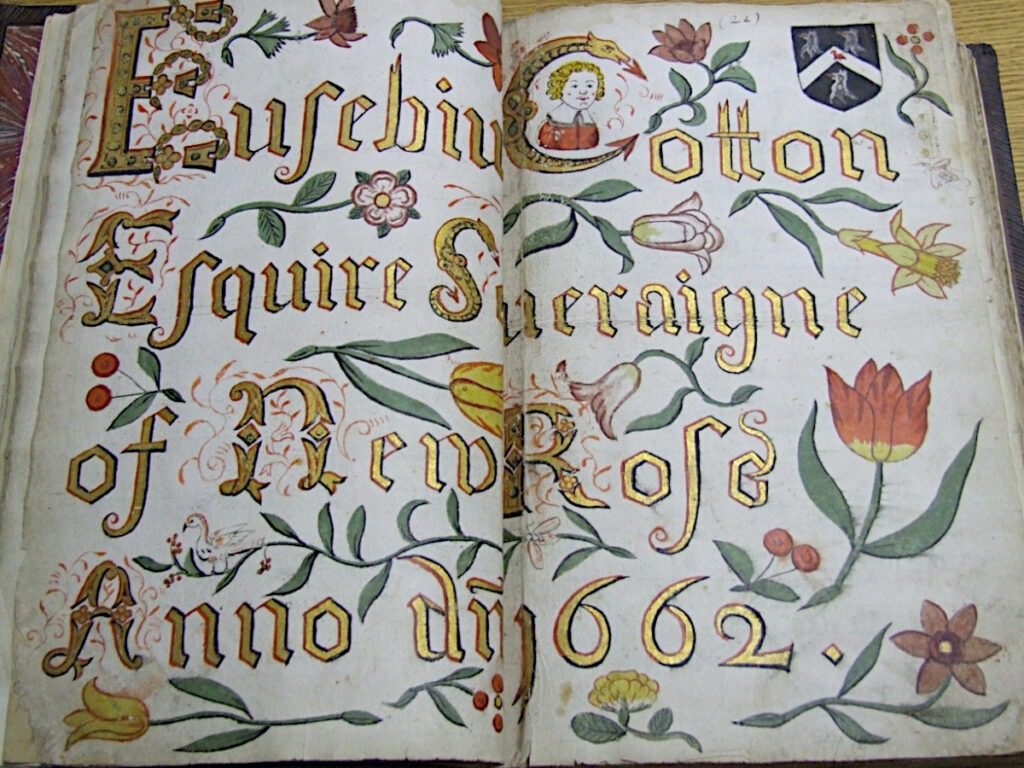 This is an experience that I will always be grateful for. It left me in awe and inspired.